Micol, Cristiano Mino
Cristiano Milo, diseñador italiano presenta Mico, una lámpara autoproducida que hace incapié en el ahorro de recursos y la sencillez, premiada con el Homeless design 2012.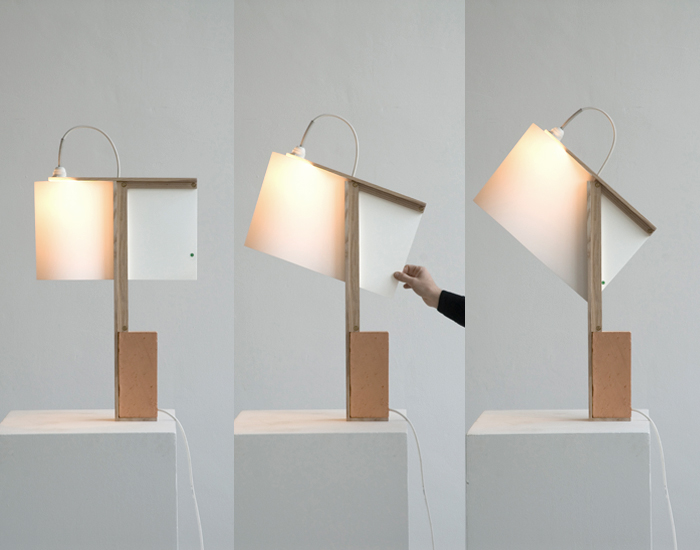 Una pantalla de plástico traslúcida, plegada sobre si misma, puede moverse a lo largo de una apertura que recorre la madera de arriba abajo, permitiendo distintas aperturas de la pantalla, y con ello, distintas formas de iluminar.   El pie de la lámpara esta compuesto por un bloque de cemento, en las dos versiones, de pie, y de mesa de la lámpara.
---
Italian designer Cristiano Milo has design Mico, a self-produce simple lamp, focusing his attention on low cost and reusing materials. A translucent plastic  lamp shade goes up and down through the wood , allowing diferent diameters depending on the position. A cement block is used as the bottom on both versions, table and standing lamp.