ESTUDIO JI ARQUITECTOS
Architecture studio, workshop and art gallery of JI Arquitectos. Altea, Spain.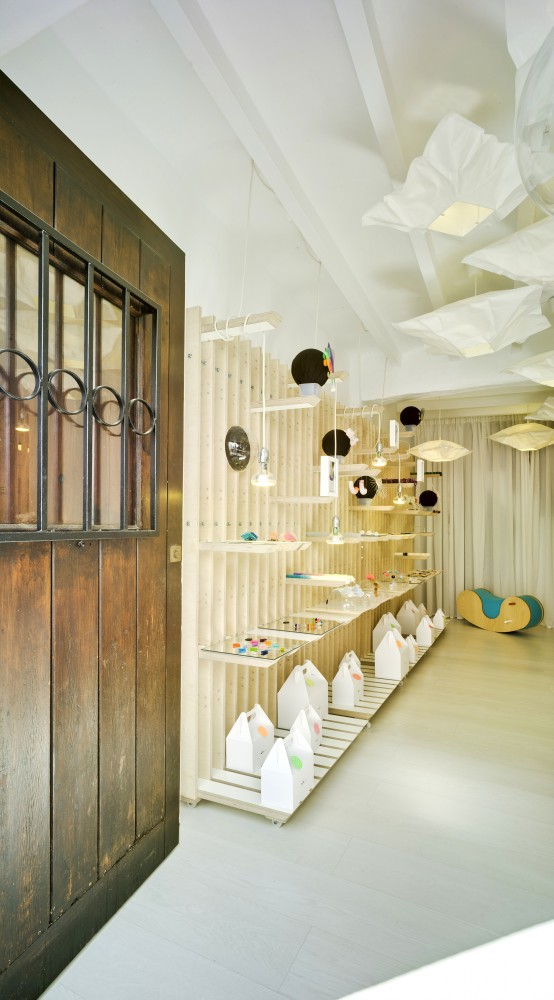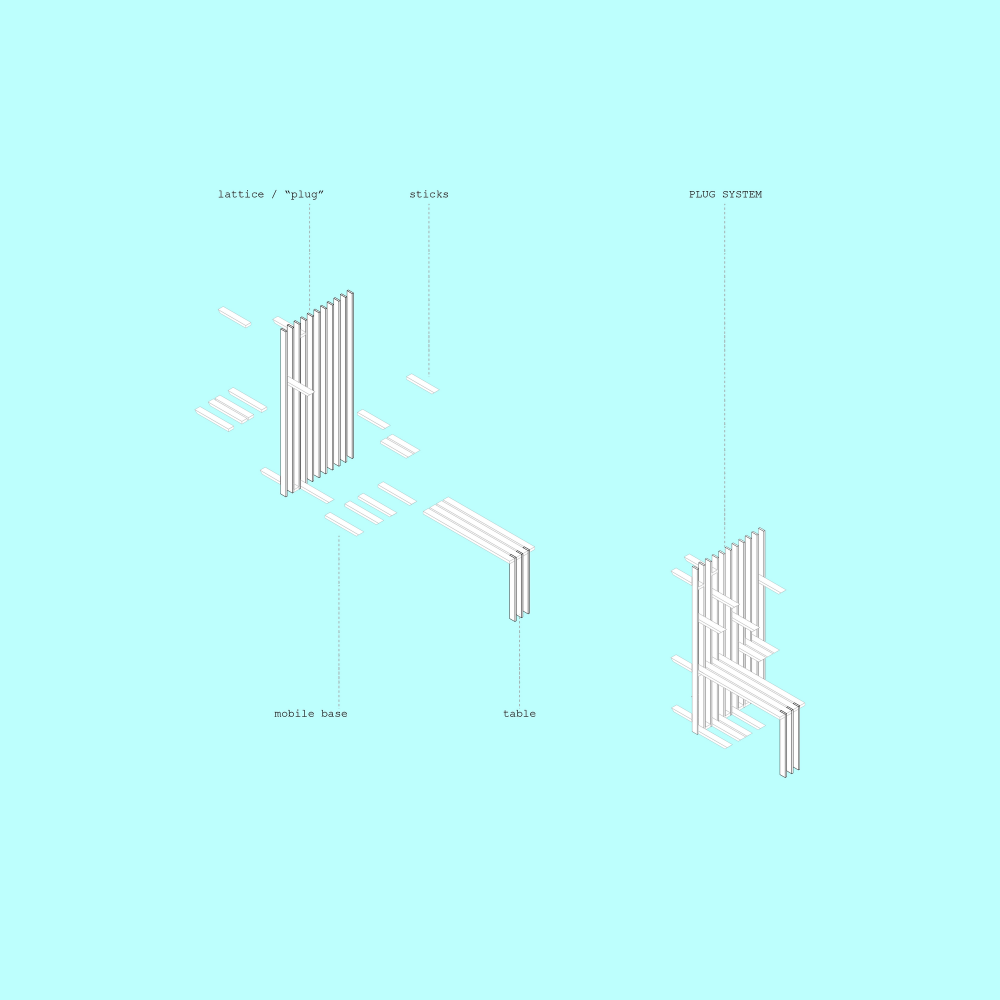 Espacio "reconvertido" del casco antiguo de Altea en el se utilizado como único sistema organizador el "MÓDULO PLUG" de estudio ji: una celosía versátil y móvil que, con los distintos accesorios "enchufados" a ella, organiza y dota de uso a los 4 espacios proyectados: estudio de arquitectura, taller de joyería, showroom y galería de arte. El módulo "PLUG" nace de la investigación de cómo colonizar cualquier espacio incierto en el que vamos a desarrollar una actividad durante un corto o largo periodo de tiempo. Esta actividad, sea doméstica o comercial, siempre va ligada a un largo listado de usos funcionales y estéticos.
Plug es una pieza modular y móvil de 190×90 cm con varios accesorios diseñados y adaptados a su sistema de anclaje: "stick, table, chair, hung…" Inspirado en los tradicionales biombos divisorios de espacios, plug es una celosía de piezas seriadas verticales las cuales, además de sus propiedades evidentes de transparencia y veladura, son las que contienen los usos, sirviendo de soportes y anclajes de los distintos accesorios.
Pequeños accesorios puntuales se encajan por deslizamiento entre la celosía. La unidad o repetición de estas pequeñas piezas genera todos los usos que cada usuario necesite. En este proyecto en Altea se han utilizado un total de 12 módulos, adaptando distintos grupos para resolver cada una de las necesidades que requeríamos: almacenaje, exposición de joyas, privacidad, velado, escaparate y reclamo.
---
Space "converted" in old town of Altea where has been used only the organizer system "MODULE PLUG" ji study: A versatile and mobile lattice with various accessories "plugged in" to it, organizes and gives use 4 projected spaces: architectural, jewelery workshop, showroom and art gallery. The module "PLUG" stems from the investigation of how colonize uncertain any space in which we will develop an activity for a short or long period of time. This activity, whether domestic or commercial, always linked to a long list of functional and aesthetic uses.
Plug is a mobile modular piece 190×90 cm with several accessories designed and tailored to their anchoring system: "stick, table, chair, hung …" Inspired by traditional space partition screens, plug is a vertical serial parts lattice which, besides its obvious properties of transparency and glaze, are those that contain applications, serving as supports and anchorages for various accessories.
Small one-time accessories are fitted sliding between the lattice. The unit or refill of these small parts generates all uses each user needs. In this project for Altea have been used a total of 12 modules, adapting different groups to solve each of the needs we required: storage, jewelry exhibition, privacy, veiled, shop window and claim.
+ Info; Estudio Ji